Moderator:by-tor
Spell Check
Marnie had a great idea the other day. Is it possible we could get an automatic spell check on here?
Onward and Upward!
---
Posts:11085
Joined:Wed Dec 31, 2003 1:19 pm
Location:In the shadows of the everlasting hills
Contact:
Whi woodja wunt thet?
Aren't you the guy who hit me in the eye?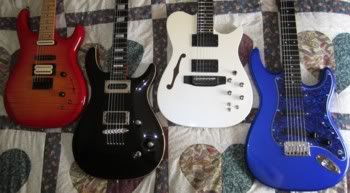 ---
Posts:25037
Joined:Wed Apr 21, 2004 9:42 pm
Location:In a rock an roll venue near you....as long as you are in the Pacific Northwest.
*Snarpht*
This space for rent
---
Aye donknow
Onward and Upward!
---
Once upon a time I knew a toolbag named Hairball
His wisdom he wished to impart
On the world by dressing like a fart
and creating a place for people to feel smart

And so a mod came to be known
as a place retards call home
from ElfDude to Zep and Soup to Cyg
just another 4 clan clone that gets stoned

But it's not enough to make a home
it has to be full of idiots who fight
so moderation was thrown
the way graves are sown

"But it's just another chat room,
calm down" you may say
I shall because it's
METHODS ARE SO GAY!

But John is not around
to see my truth be put down
he's toiling with work holding his balls
if any sense he'd nail By-Tor to the fence

A shame of shames I do declear
for By-Tors whores are sore
by such trite and worthless bits like that nonsense fight
instead of write I'd rather be fucked by a donkey all night

Alas, all the limericks should say
exactly why I came here today
not to view your comments of the day
but to say; I'm better than you in each and everyway!

THAT'S HOW YOU HIJACK A THREAD PROPERLY!
FAGGOTS
When evil is allowed to compete with good, evil has an emotional populist appeal that wins out unless good men & women stand as a vanguard against abuse.
---