Moderator:Priests of Syrinx
Posts:7457
Joined:Thu Aug 17, 2006 7:31 am
Location:Somewhere between the darkness and the light
Lil Rush
Last edited by
Big Blue Owl
on Sat Jul 21, 2007 1:02 pm, edited 1 time in total.
(((((((((((((((all'a you)))))))))))))))
---
Posts:25037
Joined:Wed Apr 21, 2004 9:42 pm
Location:In a rock an roll venue near you....as long as you are in the Pacific Northwest.
I had seen the clip for that a few weeks ago and it didn't ruin a thing for me. I still laughed my monkey arse off!!!
This space for rent
---
Geez, I feel like I was there! Awesome!
---
Posts:3361
Joined:Sat Aug 06, 2005 7:44 am
Location:Bacchus Plateau
Hilarious intro.
I was laughing so hard the first time
I saw it!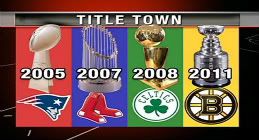 ---
---