Moderator:Priests of Syrinx
Dump truck removal of the stuff?

*shrugs*
Onward and Upward!
---
---
Posts:11085
Joined:Wed Dec 31, 2003 1:19 pm
Location:In the shadows of the everlasting hills
Contact:
From express.co.uk
MIDDLE class families are among millions of Britons who cannot afford to heat their homes this winter, as elderly ride on buses all day to stay in the warm.

After a week of snow and freezing temperatures a shocking picture has emerged of the bleak months ahead for 5.5 million households.

Pensioners, who are among those most ?vulnerable to the cold, are resorting to ?extraordinary measures to keep warm.

Many have been using their free travel ?passes to spend the day riding on buses while others are seeking refuge from the cold in libraries and shopping centres.

Dot Gibson, spokeswoman for pressure group the National Pensioners? Convention, said: ?Now that we have one of the coldest winters, older people are going to have to make the unenviable decision whether or not to put the heating on. The Government should guarantee that they won?t cut the winter fuel allowance.?

The death toll from the big freeze rose to seven yesterday. They included two men who were killed in a crash on the M62 in Humberside and two teenage girls who died when their car collided with a Royal Mail van in Cumbria.

The winter death toll is set to rise steeply as official figures show that nine elderly people died every hour because of cold-related illnesses last year. The number of deaths linked to cold over the four months of last ?winter reached nearly 28,000.
Aren't you the guy who hit me in the eye?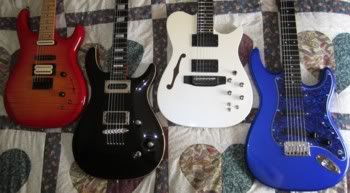 ---
Global warming, excuse me - "climate change" (as it's now referred to by the progressive tree-hugger crowd) - is only a sin when LIED ABOUT.

Somebody please bump the heat up. Brrrr....
Don't start none...won't be none.
---
Posts:25037
Joined:Wed Apr 21, 2004 9:42 pm
Location:In a rock an roll venue near you....as long as you are in the Pacific Northwest.
Elf, yer gonna need to change the title of this thread.

This space for rent
---