Moderator: Priests of Syrinx
Uh-oh! You aren't giving out all the other boards' secrets, are you, Soups?

Onward and Upward!
---
Posts: 3361
Joined: Sat Aug 06, 2005 7:44 am
Location: Bacchus Plateau
"take off you shirt"?
You're mistaking me for Kares.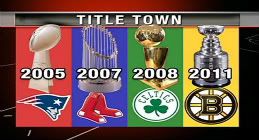 ---
Posts: 9148
Joined: Thu Nov 13, 2003 10:12 pm
Location: Ontario, Canada
I think we scared the bold newbie off
---
Oh, he's probably still out there looking for proof on the 2112 question.
Interesting what comes up with the phrase "toward 2112" on any
search engine.



Sound verbalized tones touch textured feel scent wafted aroma see visualize observe sing dance live
---
Posts: 9148
Joined: Thu Nov 13, 2003 10:12 pm
Location: Ontario, Canada
an entertainment company and us?
---
WE ROCK! \m/ \m/
Onward and Upward!
---
Posts: 3
Joined: Thu Sep 20, 2007 12:46 pm
Sir Myghin wrote:an entertainment company and us?
Uh, that entertainment company is me. Or more specifically me,
my family and 8 employees.
Back to the original debate, I don't want to be a prick either,
but, working from a 50+ year old memory, I had a friend who
had tickets to a Rush concert here in Houston, circa 75/76??
I do know that the show was at the ancient Sam Houston Coliseum,
an old hocky rink style arena, and that the seats were only about
15 rows back of center stage. VERY nice seats, and I did love the
music. The next day I had the local head shop order me the first
and second 8-track tapes, as they only had Caress of Steel and
2112 in stock, and then I found the LP in a Kmart or department
store a few months later, and in the LP is where I believe I found
the reference to Song title listed as Towards 2112. I haven't had
that LP for years, and of course the 8-tracks only lasted for months.
I don't recall the album being labeled Towards 2112, but do very
distictly remember the song title being such. Geddy's singing style
being a bit shrill in his youth, and my turntable being a Sears model
fold up with detatchable speakers was probably not the best
available for producing good music, but it was the best a poor boy
could muster, I was always drawn to reading the lyrics of the
songs to understand what some of the phrases were.
Thanks for the debate, and I'll drop by more often, hopefully
the new 2008 tour will include another Houston show.
---
Posts: 25037
Joined: Wed Apr 21, 2004 9:42 pm
Location: In a rock an roll venue near you....as long as you are in the Pacific Northwest.
Very cool, and welcome back. I will try not to prick.

This space for rent
---
That is really interesting, T2112. I've never heard of such before, but it could have been or could have been a mistake by the printers, too.

We like newbies posting, so, yes, do join us for more fun!
Onward and Upward!
---
Posts: 3361
Joined: Sat Aug 06, 2005 7:44 am
Location: Bacchus Plateau
I just pulled out my gatefold Mercury lp
of 2112, and carefully poured through the lyrics
and the continuing story from Neil before the actual lyrics.

Nowhere does the word 'towards' appear.

I'm not disputing what you say, but maybe you've heard an interview
in which that was mentioned and you've incorporated it into seeing it on an album? Just a thought.
There's a never seen ending to Friday the 13th part 3
that people swear was on their old video cassette
after reading about it. But it was never the case.
So it can happen.

However, that doesn't mean what you say is not true.
Could be a rare printing that you had.

I know my vinyl version of All The World's a Stage does not list
By-Tor and The Snow Dog on it's label.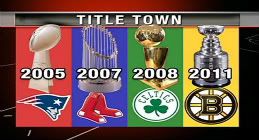 ---