Moderator: Priests of Syrinx
Posts: 24
Joined: Wed Jul 11, 2007 11:20 am
I thought i would like to share the good news to a lot of you guys on this forum who appreciate the art of making music. I have formed a band about a month or so ago and things are going very well. I am posting this on the rush forum because the reason i picked the guitarist was because he loved rush just as much as i did. We were going to look around for a decent guitarist and when i figured out that he could play rush........that was it, he was in! So the first thing we do is go over to his house to get everyone together to meet as the singer and me knew each othe already from way back in the day. The first thing i see is our guitarist, steve, wearing a rush t-shirt listening to rush CDs. This made me very happy. Although the singer and bassist told us that "we have to make one thing clear..........THIS WILL NOT BE A RUSH COVER BAND!" I thought that was funny. But anyways, we created a song that, to me, sounds like a modern day YYZ. As soon as i can get up some MP3s or links for you guys to have a listen i will.
"You don't get something for nothing, you can't have freedom for free."
---
Posts: 3191
Joined: Thu Nov 13, 2003 9:31 am
Location: New York
COOL BEANS, PRIEST!!!!



Freeze this moment a little bit longer...
---
Posts: 3361
Joined: Sat Aug 06, 2005 7:44 am
Location: Bacchus Plateau
You give it a post,
I'll give it a listen.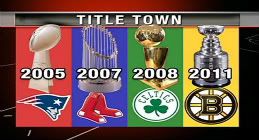 ---