Moderator: Priests of Syrinx
Posts: 131
Joined: Mon Nov 17, 2003 4:01 am
Location: NC
Contact:
I'm in motion.
I am still.
I am crying.
I am still.
I'm together.
I'm apart.
I'm forever.
At the start.

Still... I am.
---
Posts: 25037
Joined: Wed Apr 21, 2004 9:42 pm
Location: In a rock an roll venue near you....as long as you are in the Pacific Northwest.
What a great read............................Deerslayer.

This space for rent
---
Posts: 1783
Joined: Fri Nov 21, 2003 6:25 am
That was good thanks, hope he writes another book.
---
Posts: 3361
Joined: Sat Aug 06, 2005 7:44 am
Location: Bacchus Plateau
'32 shows down 32 to go: sounds long in both directions.'

doesn't bode well for another tour.......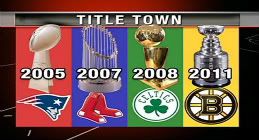 ---
Posts: 3191
Joined: Thu Nov 13, 2003 9:31 am
Location: New York
Neil's da Man.


Freeze this moment a little bit longer...
---