Moderator: Priests of Syrinx
Posts: 7457
Joined: Thu Aug 17, 2006 7:31 am
Location: Somewhere between the darkness and the light
(((((((((((((((all'a you)))))))))))))))
---
Just got a chance to watch this.
They look so beauuuuuutiful
with all that hair. And all
the footage of the beauuuutiful fans.


Thanks for the link to these vids.
Sound verbalized tones touch textured feel scent wafted aroma see visualize observe sing dance live
---
---
Posts: 25037
Joined: Wed Apr 21, 2004 9:42 pm
Location: In a rock an roll venue near you....as long as you are in the Pacific Northwest.
Schweetness!!!!!!!!!!!!!!
This space for rent
---
---
Posts: 11084
Joined: Wed Dec 31, 2003 1:19 pm
Location: In the shadows of the everlasting hills
Contact:
That was a magic time to see them live. Loved it (and them) so much.
Aren't you the guy who hit me in the eye?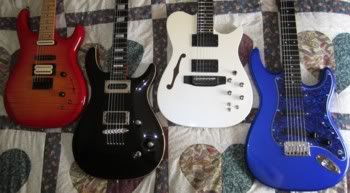 ---