Moderator: Priests of Syrinx
---
Posts: 3361
Joined: Sat Aug 06, 2005 7:44 am
Location: Bacchus Plateau
Sup, gang?
Where has the time gone?

So for me, Halo Effect has been worn out, and man that song is too short.
The Garden is also a delight.
BU2B still rocks and I love the jamming in Headlong Flight.

I think Seven Cities of Gold is my least favorite, with Carnies being a close second.

Tour wise, looks like opening night is for me, with Bahston in October, and maybe the CT date in between. Think the strings will be great, and maybe this means "Losing It" will be debuted! Looks like Marathon will stick around too.

Can't wait!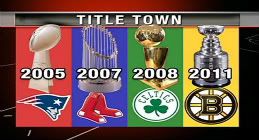 ---
Posts: 25037
Joined: Wed Apr 21, 2004 9:42 pm
Location: In a rock an roll venue near you....as long as you are in the Pacific Northwest.
Losing it would be cool to see live.



Howdy MK!!!!
This space for rent
---
---
Posts: 2271
Joined: Thu Jul 01, 2004 2:43 pm
Location: brooklyn, ny
Losing it would be amazing...
LEMME SHOW YA SUMTHIN....!!!!
---