Moderator: Priests of Syrinx
More like..little By-Tor and tiny Snow Dog...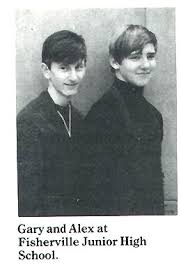 Tonny, the Netherlands (DutchRush).
---
---
Do we have any thuds here, girls?

hehe
Onward and Upward!
---
Posts: 3442
Joined: Fri Jan 02, 2004 1:41 pm
Location: Flowing Through The Universe, In A Paisley Shirt... Man.
Cool

I've seen some old pictures, but.. That's OLD! Young, rather.
---
---