Moderator: Priests of Syrinx
---
Posts: 3361
Joined: Sat Aug 06, 2005 7:44 am
Location: Bacchus Plateau
Nice!!!


I think a Fly By Night bike would be cool too.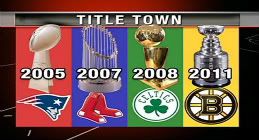 ---
Posts: 1295
Joined: Wed Mar 31, 2004 2:09 pm
Location: Mansfield, (UK)
Me want me want me want
'Do not despise the snake for having no horns, for who is to say it will not become a dragon?'
---
Posts: 25037
Joined: Wed Apr 21, 2004 9:42 pm
Location: In a rock an roll venue near you....as long as you are in the Pacific Northwest.
Cool toy.

This space for rent
---
---
Walkinghairball wrote:Cool toy.
Another toy that helped destroy the elder race of man.
Onward and Upward!
---
---
Just nice!
Neil would be glad to ride it

Throw off those chains of reason and your prison desappears :-
http://www.visitvoltaire.com/images/sta ... smallx.jpg
---
Posts: 9148
Joined: Thu Nov 13, 2003 10:12 pm
Location: Ontario, Canada
that motorbike is the shit

btw bytor you cajun or a big stratovarius fan (judging by the avatar)
---
Dweeb, don'tcha remember he is a fat hairy redneck from Louisiana?
Onward and Upward!
---