LisaBug2112 wrote:I meant tears of joy by the way, in case anyone mis-understood.
Thank you, Lisa. I appreciate what you meant.

I was crying too!!

Thanks so much for the awesome sentiments guys. It means a lot and coming from you is much more because I know it was something we ALL want (and deserve). Much love.
Hairy, you're right. You WERE a part of it. MAN!!! Your phonecall was so beautifully timed I can't TELL you!!! Wow! When I say I was freaking out I mean I was FREAKING OUT!!! I thought I didn't have the tickets!!!



I felt alone and panicky and it was SO great to hear your deep, rumbling, calming voice. Talk about having a friend around when you need him!!!


Workin' Them Angels!

I didn't know you were calling from work when I called back. I didn't have your "regular" number with me or I would have called you on the cell during the concert so you could "share" with us as you were a part of it by then!

The show started about 5 minutes after I hung up with you.
I hope this doesn't "mar" anyone's perception of the concert (it may so LOOK AWAY!!!! THEY'RE HIDEOUS!!!!) but I'm going to post some of the "blobs" anyway.
Al's "pose" for my cell:
More Al: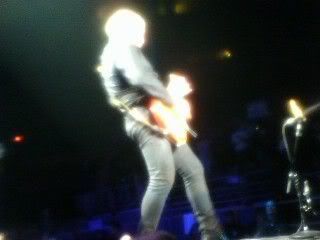 Al again...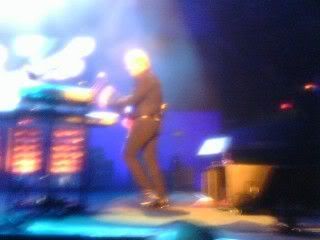 Geddy on the Rik during "Bangkok" (ugh if any of them were to come out I wished it were THIS one...took it specially for Xanny)
Geddy during YYZ: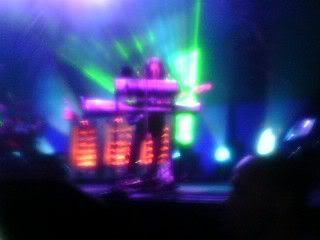 A very nice angle of Geddy (in person anyway)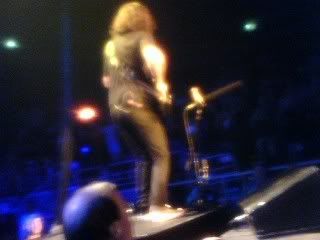 The camera makes the pics look like they were further away than they were but believe me they were RIGHT in our faces!!