Moderator: Priests of Syrinx
---
Posts: 25037
Joined: Wed Apr 21, 2004 9:42 pm
Location: In a rock an roll venue near you....as long as you are in the Pacific Northwest.
*Snarf*

This space for rent
---
Posts: 7457
Joined: Thu Aug 17, 2006 7:31 am
Location: Somewhere between the darkness and the light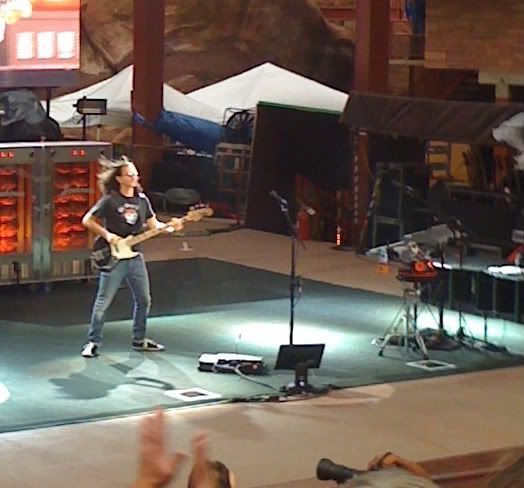 Look next to Geddy, there is a tiny Neil Peart on that stool next to the keyboard. The drumkit spins and every so often, Geddy would flick the drumstick in the little drummer's hand and it would spin.
Geddy said "And the smartest member of the band... the drummer who can actually keep his mouth shut."
(((((((((((((((all'a you)))))))))))))))
---