Moderator: Priests of Syrinx
I am a fairly new to today's tech. I wonder if there is video out there of the entire 2112 masterpiece.To see Alex play the discovery part of this would be amazing!!! thanks, jm
---
---
Posts: 47
Joined: Fri Jun 17, 2005 3:35 pm
Location: Canada
I have one on my computer. Truely amazing, I tried sending it to about 25 people but about half way through it would always fail....On everyone single one of them. Weird

Last edited by
NeilPeartFan
on Tue Jul 13, 2010 1:41 pm, edited 1 time in total.
---
Posts: 1295
Joined: Wed Mar 31, 2004 2:09 pm
Location: Mansfield, (UK)
'Do not despise the snake for having no horns, for who is to say it will not become a dragon?'
---
"Rush in Rio" has it, but they play it an octave-or-two lower, (as Geddy isn't hitting the high notes like he used to)...Not the same if you ask me....I was kinda disappointed, as I love the guitar expression Alex demonstrates in older versions...

At any rate, Rush in Rio is VERY GOOD...And the 2112 version in IT is worth watching...
Don't start none...won't be none.
---
Don't start none...won't be none.
---
Posts: 3361
Joined: Sat Aug 06, 2005 7:44 am
Location: Bacchus Plateau
That should be an excellent present this holiday season!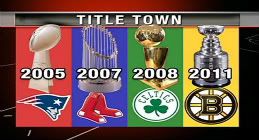 ---